As a Sunrun Certified Partner, LGCY Power will begin selling a Sunrun solar lease to customers in South Carolina.
Solar is making headway in the Southeast, and South Carolina is taking the lead. Today we're announcing that Sunrun is the first to offer solar leasing to homeowners. With our solar lease, also known as BrightSave, South Carolina residents now have the choice to go solar and begin saving immediately on their electric bills with little to no money down. Homeowners simply pay for the power, not the panels.
What is the BrightSave Solar Lease in South Carolina?
You don't have to purchase a panel system in order to go solar. Contact a LGCY Power representative to hear more about a PPA or a solar lease.
As a Man Thinketh – LGCY Power from LGCY Power on Vimeo.
Cody Peters, Solar Sales Manager for LGCY Power's Boston office shares his experience of transitioning from summer sales to solar sales.
"I got to the point where I was kind of older, and my kids were a little bit older, and it was tough. It was tough to move every few months. I was given an opportunity to run the market out here in Boston . . . What I'm building here for my family, what I'm building here for the community, it feels great knowing that I can put down my roots and really build something that's going to last."
LGCY Power now has solar job openings in Maui.
We're hiring in Lahaina, Paia, Wailea, Kihei, Wailuku, Kahului and Kapalua.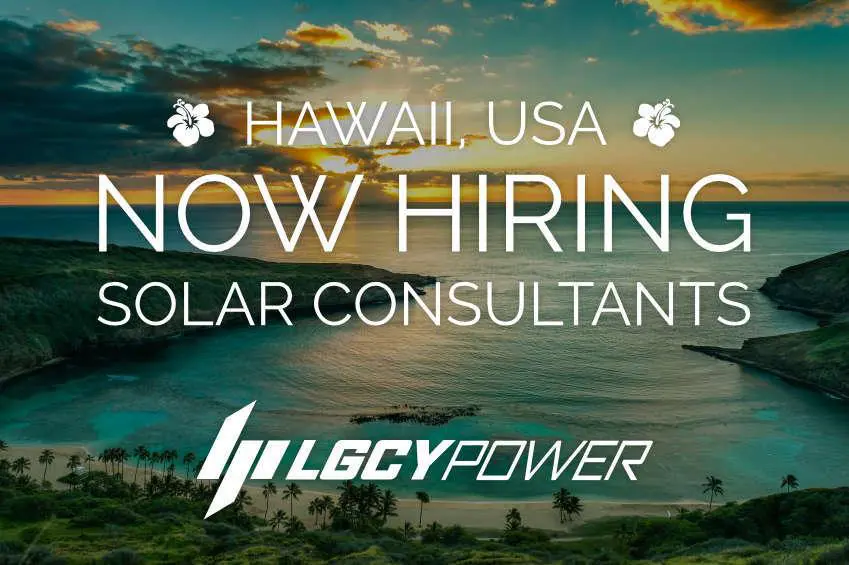 LGCY Power, a certified parter of Sunrun, the largest dedicated residential solar company in the U.S., is hiring for solar energy jobs in the Orange County, California area.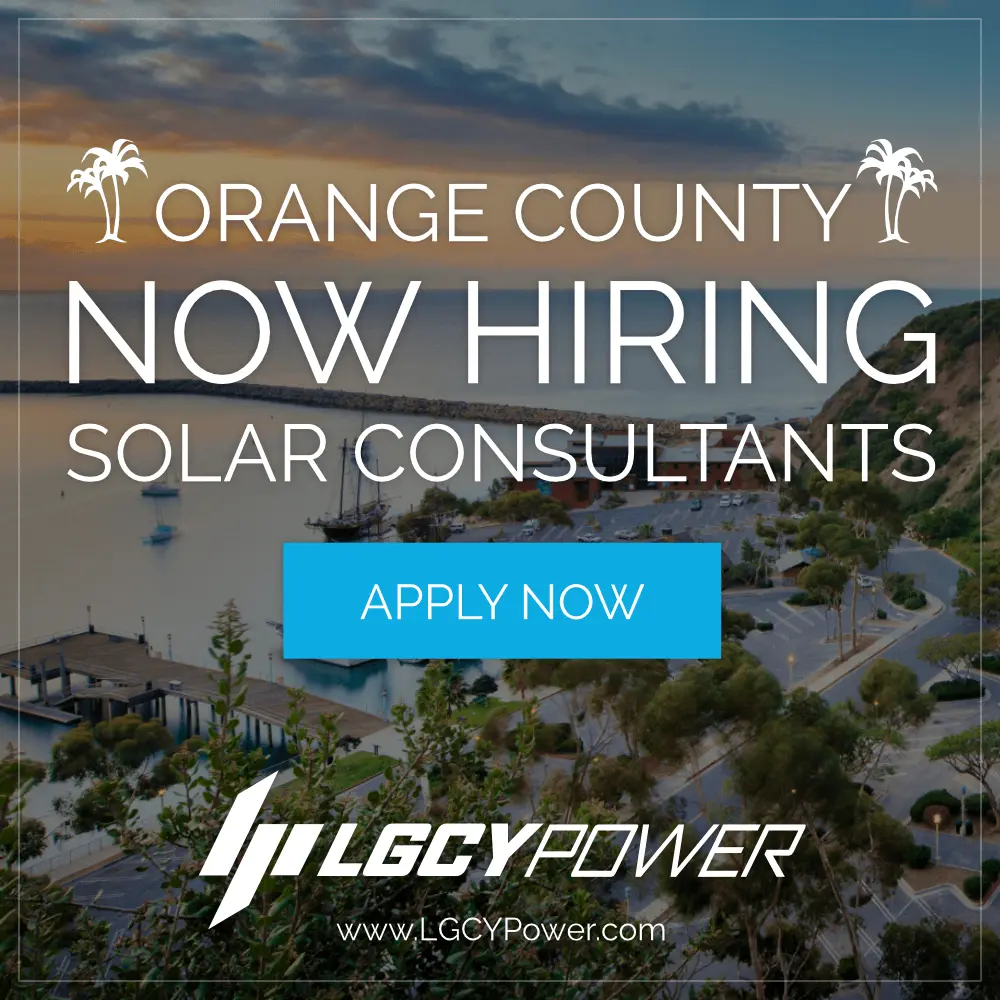 Our solar company is hiring for the following Orange County cities:
Aliso Viejo, Anaheim, City of Brea, Buena Park, Costa Mesa, Cypress, Dana Point, Fountain Valley, City of Fullerton, Garden Grove, Huntington Beach, Irvine, La Habra, La Palma, Laguna Beach, Laguna Hills, Laguna Niguel, Laguna Woods, Lake Forest, Los Alamitos, Mission Viejo, Newport Beach, Placentia, Rancho Santa Margarita, San Clemente, San Juan Capistrano, Santa Ana, Seal Beach, City of Stanton, Tustin, Villa Park, Westminster and Yorba Linda.
Please join us for an interview with one of the top solar companies in the U.S.