Our Difference as a Top-Rated Solar Company
The LGCY Power Difference
Let's be honest: there are plenty of good solar companies, and homeowners have more choices than ever. So why is LGCY Power the clear best choice? What makes us so different that we stand high above the rest?
It's not an accident that LGCY Power is the top-rated solar power company in the U.S., with thousands of ecstatic customers who now enjoy lower energy bills. In fact, establishing the LGCY Power difference was part of our plan from the very beginning, as it reflects our values, leadership, and dictates everything else we do.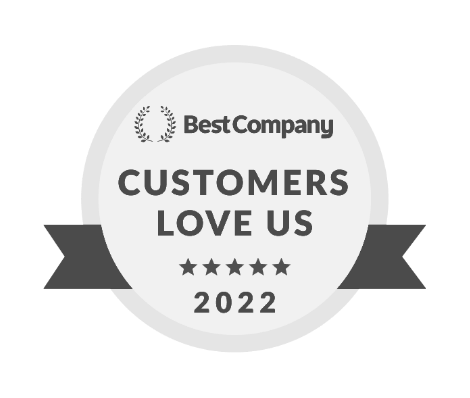 So, how can we define the LGCY Power difference? First off, we understand the importance of truly listening to the customer. We've found that each homeowner may have different needs, goals, and concerns when it comes to going solar at home.
For that same reason, we conduct a comprehensive solar consultation with you, mapping out the best possible money-saving solar install for your needs. Your home is not the same as your neighbor's home, and your solar panels and system shouldn't be, either! By asking the right questions and taking the time to educate our customers, we're able to customize each and every solar install.
This consultative approach is what homeowners really want, as most people have never gone through the process and need a genuine advocate – not a salesperson. The LGCY Power difference means that your solar will be custom designed just for you, maximizing your energy ROI and blending in with the aesthetics of your home.
Our commitment to you extends to our conversations about financing, as there are myriad options. Homeowners can choose from a lease, PPA (power purchase agreement), traditional financing, cash payment, or finance their new solar system with a home equity credit line.
The end result is that by working closely with the homeowner, we're able to get most people started for $0 out-of-pocket!
You'll enjoy the LGCY Power difference throughout the installation process, too, as our consultative approach means we can match you with the absolute best installation companies in the nation. So, the people doing the work on your home are the best in the business, every time!
Of course, most homeowners start enjoying savings from day one once their new solar system is up on their roof, but the LGCY Power difference doesn't stop there.
LGCY Power offers manufacturer warranties on panels and inverters, robust installation warranties and monitoring and maintenance packages, so you're well taken care of long after your energy savings start.
We do things a certain way to ensure you receive the best savings, experience, and service, but don't take our word for it: there's a reason why LGCY Power has an A+ rating and is accredited with the Better Business Bureau.
LGCY Power has also been ranked as the Best Company to Work for in Utah Business Magazine, one of the fastest-growing companies in Utah, and a rising star in the solar field across the U.S.
The LGCY Power difference is simply that we care about our customers, and that is our firm's guiding principle. We hire the best people in the field, offer the best training, and partner with the best solar installers in the nation, so the people working on your home are second-to-none.
We love solar, and we love what we do. That's the LGCY Power difference!