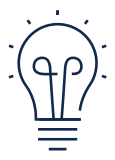 You've got questions about going solar – We've got answers.
Investing in a residential solar system is a significant endeavor, and if you're like us, you prefer to know all the ins and outs before making an investment. Based on feedback from our customers, we've compiled a database of common questions and answers to provide depth and clarity on a wide range of solar subjects.
QUESTION SET 1
QUESTION SET 2
KNOWLEDGE GUIDES
If you've made it this far and still have questions, you should explore our Knowledge Guides. These in-depth articles will help you make informed decisions.
The Installation Cost of a Residential Solar Energy Array
The decision to install a rooftop solar power system for your home is one that will save you money while helping protect our environment by reducing our reliance on fossil fuels. What's not to like about that? One of the frequently asked questions about installing a residential solar array is,
LGCY Power is making a difference not just with solar and clean, renewable energy, but in other ways. In fact, the folks at LGCY Power
OUR DIFFERENCE
What makes us different from other residential solar companies? For starters, our attention to detail. Our Customers present unique opportunities and we provide custom solutions – that requires a team effort and an emphasis on customer service. Discover what makes LGCY Power the best residential solar company three years running.
SCHEDULE A
CONSULTATION
Take our quick, 30-second solar questionnaire and see if you qualify to take back control of your power.
Going solar is easy. Let us show you.

Sneak a peek at what your new monthly payments could be.

Take control of your power and get a predictable power bill.