– Utah Solar Company Plans Three State Expansion –
LEHI, UT May 21, 2015 — LGCY Power (www.lgcypower.com), today announced that after eight short months, the business has grown to offices in six states, with near-term expansion plans for three more states.
LGCY Power was founded in Sept. 2014 by CEO Doug Robinson, COO Brad Robinson and VP of Sales Luke Toone and is a fast-growing certified partner of Sunrun, the largest dedicated residential solar company in the United States.
LGCY Power helps residential homeowners gain immediate power savings via solar as a service, a way for homeowners to go solar without a significant upfront investment. The company currently operates in Arizona, California, Massachusetts, Nevada, New Jersey and New York.
"Solar power is an eco-friendly and affordable way to provide electricity to homeowners," said Doug Robinson, co-founder and CEO of LGCY Power. "As a certified partner of Sunrun, we're excited about what the future holds and are growing at a tremendous rate. We're helping customers save money on electricity while bettering the planet."
For more information on LGCY Power please visit www.lgcypower.com
About LGCY Power
LGCY Power provides solar energy at little to no upfront cost as a certified partner of Sunrun, the largest dedicated residential solar company in the U.S. The company provides immediate electricity bill savings while empowering residential homeowners to reduce their carbon footprint.
LGCY Power now has solar job openings in Maui.
We're hiring in Lahaina, Paia, Wailea, Kihei, Wailuku, Kahului and Kapalua.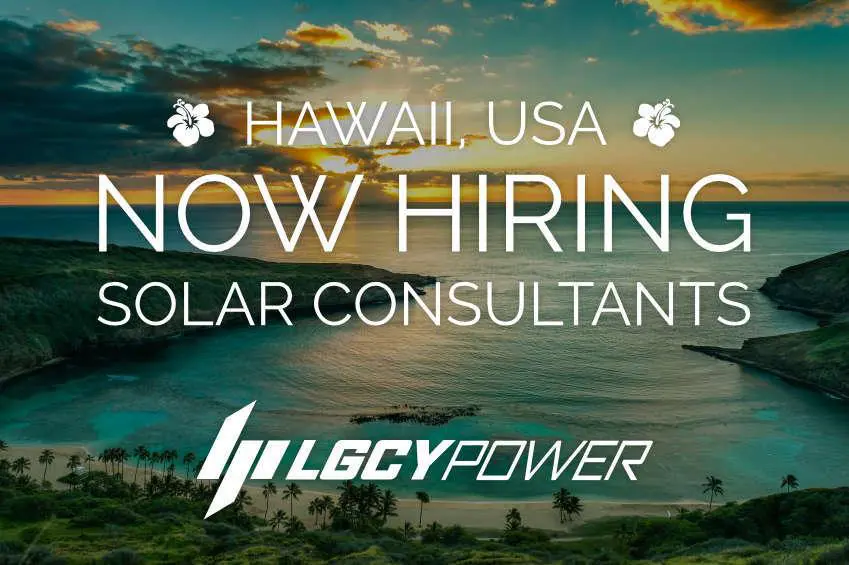 LGCY Power, a certified parter of Sunrun, the largest dedicated residential solar company in the U.S., is hiring for solar energy jobs in the Orange County, California area.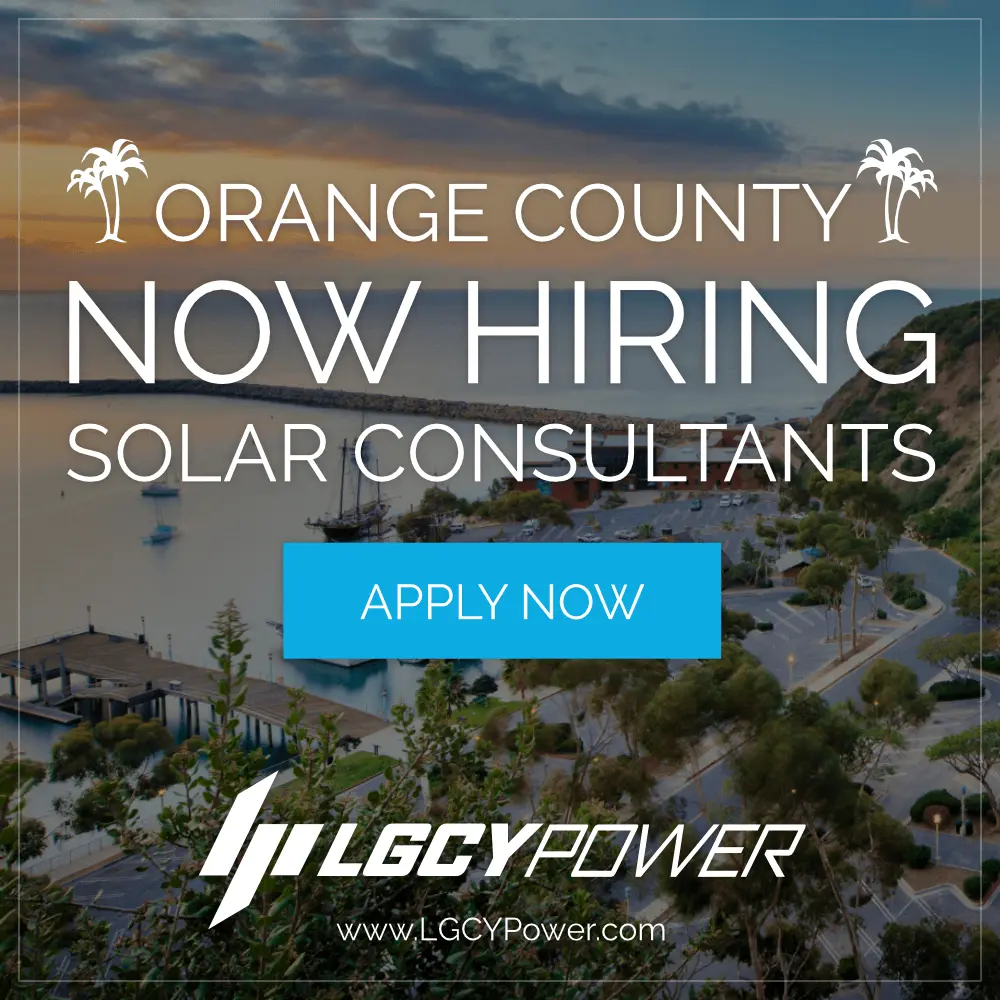 Our solar company is hiring for the following Orange County cities:
Aliso Viejo, Anaheim, City of Brea, Buena Park, Costa Mesa, Cypress, Dana Point, Fountain Valley, City of Fullerton, Garden Grove, Huntington Beach, Irvine, La Habra, La Palma, Laguna Beach, Laguna Hills, Laguna Niguel, Laguna Woods, Lake Forest, Los Alamitos, Mission Viejo, Newport Beach, Placentia, Rancho Santa Margarita, San Clemente, San Juan Capistrano, Santa Ana, Seal Beach, City of Stanton, Tustin, Villa Park, Westminster and Yorba Linda.
Please join us for an interview with one of the top solar companies in the U.S.
You probably don't spend much time thinking about your electric meter, and that's fine.
But, when you go solar, you want to know about a net meter, which is installed so your utility company can track how much solar electricity is sent to the grid.
In response to a bevy of controversial energy issues emerging in the state, a coalition of gaming, tech and energy companies will align to promote more consumer choice in what's shaping up to be a long battle against the state's dominant power company, NV Energy.

The Nevada Coalition to Protect Ratepayers includes Switch, Wynn Resorts, Las Vegas Sands, SolarCity and Sunrun. The group's formation follows weeks of debate about a disputed rooftop solar policy that reduces power bills for ratepayers and a 2001 law that allows large companies to generate and purchase power without the utility.
Read: Gaming, tech and solar team up to promote policy changes