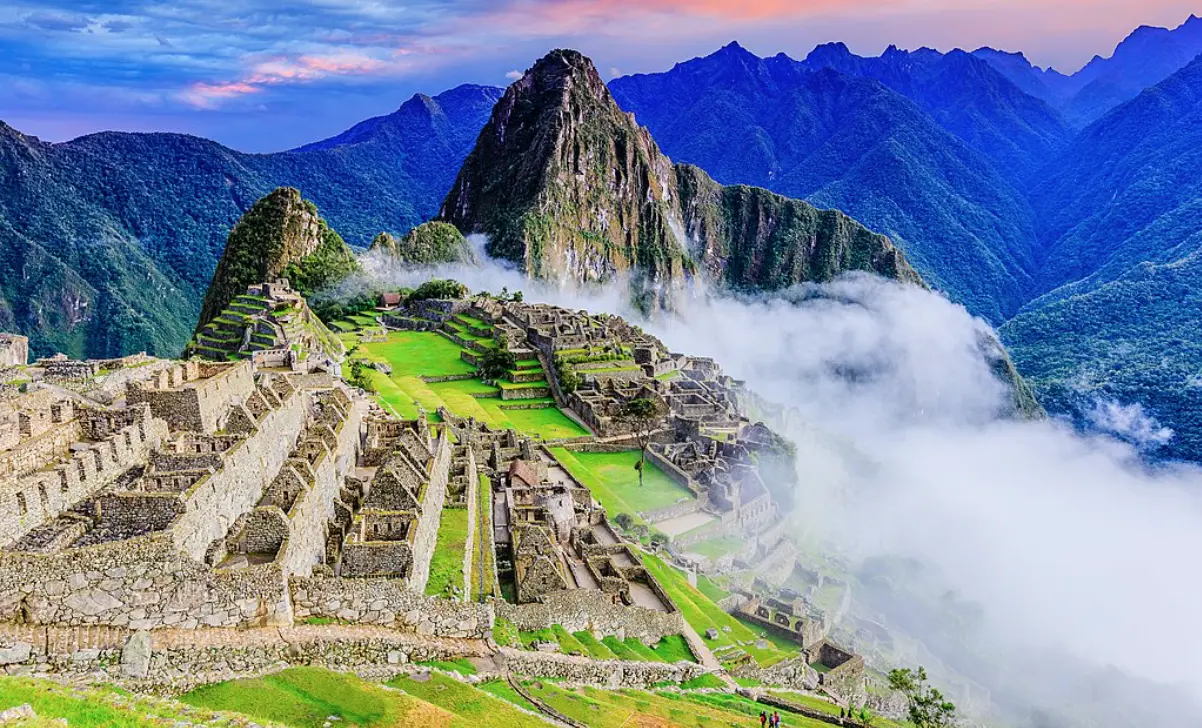 Several hours away from Lima, Peru, high above the small town of Frias, lies the village of Meseta Andina, and for four days in July 2016, this is where our LGCY family lived. Under the auspices of LGCY Foundation, we were able to partner with Choice Humanitarian and spend time living and working in this village, helping to bring a healthier lifestyle to the amazing people who live there.
 Twenty-seven members of LGCY Power traveled from all over the United States to join this expedition. After at least three flights, a couple taxi rides, a bus trip, and a harrowing journey via truck up into the Andes, we arrived at Meseta Andina, a collection of 22 tiny villages, made up of adobe homes and open space, nestled in the mountains. The warm welcome by the village elders helped to offset the unexpectedly cold weather, and the beautiful scenery made up for the difficulties brought on by elevation. We were allowed into homes to build ovens of brick – ending for several families the practice of cooking on open flames inside their homes, and funneling noxious smoke outside via a chimney – and onto property to plant gardens of more nutritious and various vegetables, helping to offset the primary potato crop.
The LGCY family worked hard, getting our hands literally dirty, but were rewarded in equal measure. The children of the village quickly grew comfortable with our group, playing soccer at any opportunity (one little guy earning the nickname Messi for his legitimate skill), learning to play Red Rover and Duck, Duck, Goose from Tyler, one of the expedition leaders, and watching Up in Spanish – the first movie many of them had seen. Pierce Tews, our videographer/photographer, had a devoted following, and he graciously showed each of them how to work the camera, allowing them to take photos, and showing them the results of their efforts. Many more of the kids were fascinated by the selfies they took with several of our group. I had the opportunity to meet Roselia, the teenaged daughter of the family who welcomed us into their home for their stove inauguration. She laughed at my accent, was perplexed with my multiple earrings, and ultimately took ownership of the plastic claw clips I had in my hair, for which I was rewarded with a hug. Situations got very charming when I knew enough Spanish to exchange names with three cute girls – Rosita, Aurelia, and Rosita—but then confused them when I kept telling them I didn't speak Spanish, their insistent "si!'s" aside.
 The homes were small and smoke-filled, often dark, and always with dirt floors. The family animals wandered freely through the homes, and we were as likely to see a chicken as a child inside. For those working in the gardens, tools were a treasured commodity. We used the families' tools where we could, and when they were not available, sticks of various sizes came in handy as diggers, rakes, and tillers. The circumstances were humble, the resources meager to an American sensibility. However, for me, the most impactful realization was how happy the villagers were with so few of the material things I tend to take for granted. The village was working on a new home for someone who had recently been married. The kids went to school. The families provided for themselves: roofs, food, support. The community took care of each other, and welcomed and took care of us while we were there. It reminded me that people are just people, and we are all doing our best with what we have. It was a beautiful lesson and an amazing experience, one which I am so grateful to have had.
 Perhaps even more impactful for most of us were the relationships the LGCY family formed with each other. It was much colder than expected, harder work than we knew, and conditions rougher than imagined. Dagen Olsen, on his biggest take-away, said: "I'm grateful for the adversity we faced, because it brought us together as a team; we wouldn't have had the same experience without it." He's right. We learned to rely on each other quickly: for warmth, for help, for conversation. The bonds we formed are strong, and helped each us of on our path to becoming the best version of ourselves.
 Thank you to the LGCY Foundation for providing the opportunity, to Choice Humanitarian for providing the means, and the LGCY family who went for the experience of a lifetime.