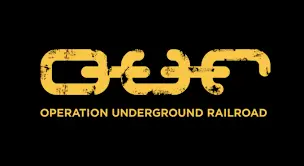 LGCY Power is making a difference not just with solar and clean, renewable energy, but in other ways. In fact, the folks at LGCY Power believe in giving back, committing their time, energy, and funds to causes all over the world.
One such charitable cause is Operation Underground Railroad.
Operation Underground Railroad, or O.U.R., "paves the way for permanent eradication of child sex trafficking" according to their website, https://ourrescue.org.
In their six years of existence, Operation Underground Railroad rescued well over 4,100 children from trafficking and slavery, as well as helping to put 2,300 traffickers behind bars.
We can't think of a more noble and important cause, so everyone at LGCY Power came together to offer our collective support. We actually set up a system where LGCY Power sales representatives could donate to O.U.R. directly from their commission checks, with LGCY Power matching their donations dollar-for-dollar!
So far, we've raised $36,387 (and counting!) in donations, with not only our sales team but admins, customer service staff, and just about every type of employee donating out of their own pockets. We never expected our whole company to take this on as a cause and chip in, but that's exactly what happened.
We're humbled and inspired by the big hearts and giving nature of our employees, and privileged to work with them – as well as aid an organization as benevolent as Operation Underground Railroad.
But we understand that this isn't the time to rest on our laurels or stop the fight, as there are more children in the world who need our help, from Haiti to Cambodia, India to Mexico, and right here at home in the U.S.A.
The prevalence of civil wars, refugee displacement, and desperate poverty caused by the Covid-19 pandemic has opened the doors for an increase in trafficking and child enslavement. The United Nations recently announced that human trafficking hit a 13-year high, and 29% of all trafficking victims are children.
At LGCY Power, we're passionate about doing our part, and we won't stop mobilizing and raising funds for organizations like Operation Underground Railroad until every child is safe and protected.
Thanks to our wonderful employees and partners for getting behind this cause, too, and thank you for your support!