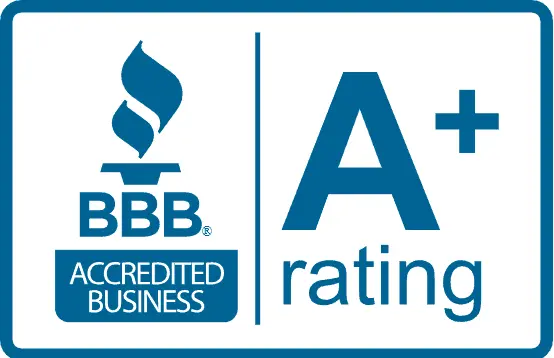 LGCY Power (LGCY) (https://www.lgcypower.com/) announced today that it has received accreditation from the Better Business Bureau (BBB) and has joined the community of businesses who believe that ethics and reliability build a trustworthy marketplace.
LGCY's mission is to provide an extraordinary customer experience while becoming the best version of ourselves and helping others do the same. In fulfilling this mission, LGCY currently boasts an A+ rating with the BBB.
"We are committed to advancing marketplace trust and becoming accredited with the Better Business Bureau demonstrates our compliance to the BBB's accreditation standards," said Doug Robinson, CEO of LGCY Power. "Research shows that at least 70% of consumers prefer to buy from a BBB Accredited Business and we're proud to be among the elite group of businesses that have received accreditation and are committed to the highest ethic business practices with our current and future customers."
The BBB's Accreditation Standards include:
• Build Trust – Establish and maintain a positive track record in the marketplace.
• Advertise Honestly – Adhere to established standards of advertising and selling.
• Tell the Truth – Honestly represent products and services, including clear and adequate disclosures of all materials terms.
• Be Transparent – Openly identify the nature, location and ownership of the business, and clearly disclose all policies, guarantees and procedures that bear on a customer's decision to buy.
• Honor Promises – Abide by all written and verbal representations.
• Be Responsive – Address marketplace disputes quickly, professionally and in good faith.
• Safeguard Privacy – Protect any data collected against mishandling and fraud, collect personal information only as needed and respect the preferences of consumers regarding the use of their information.
• Embody Integrity – Approach all business dealings, marketplace transactions and commitments with integrity.
In addition to BBB Accreditation, LGCY has earned a high level of customer satisfaction as tracked through its Net Promoter Score (NPS). NPS is an index ranging from -100 to 100 that measures the willingness of customers to recommend a company's products or services to others. It is used as a proxy for gauging the customer's overall satisfaction with a company's product or service and the customer's loyalty to the brand. LGCY's score of 72 ranks higher than those of Netflix, Southwest Airlines and Zappos.
Since 2014, LGCY has increased revenue by more than 22,000 percent and become one of the largest privately held residential solar sales company's in the United States with operations in 19 states and more than 700 sales representatives nationwide. The company has also been named a best company to work for by Utah Business Magazine and Glassdoor.com and one of the fastest growing companies in America.
For more information about LGCY visit www.lgcypower.com.