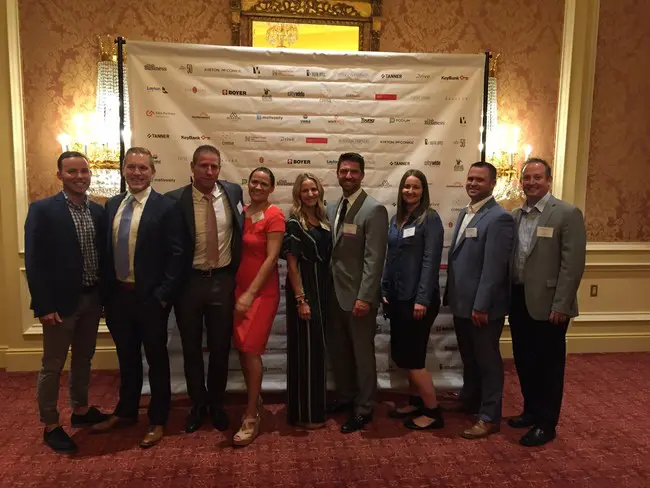 LGCY Power (LGCY) https://www.lgcypower.com/, a Sunrun Certified Partner, one of Utah's fastest growing companies, specifically in the Emerging Eight category for companies that are young in age but are already showing astounding growth.
The Emerging Eight features Utah businesses that are under five years old but are aggressive in their growth. This is the second consecutive year that LGCY was named to the Emerging Eight list of fastest growing companies in Utah.
"We're honored to be named one of the fastest growing companies in Utah," said Doug Robinson, CEO of LGCY. "I know that our growth is the result of the tremendous team we've built at LGCY Power and their commitment to doing things the right way to ensure the company and industry is more viable and stable long-term."
In 2018, LGCY achieved a number of significant milestones to lead to this growth, including:
Increased operations and expanded to more than 17 states and growing.
Added 

Greg Butterfield

 to the team. Butterfield joined LGCY because he believed in the way Robinson was building the business and the company's potential.
Contributed to the vision and strategy that has helped position the industry to enable consumers to invest in solar and save money while working towards bettering the environment.
The Emerging Eight awards were given at a banquet at the Grand America Hotel in downtown Salt Lake City, Utah. For more information about LGCY visit, https://www.lgcypower.com/.
ABOUT LGCY POWER
LGCY Power was named one of the Emerging Eight companies in Utah, A Best Place to Work by Glassdoor.com and Utah Business, and is focused on providing an extraordinary solar experience for customers in the United States. By offering a cleaner, cheaper alternative to traditional electricity, LGCY assists residential homeowners by providing solar power at little to no upfront cost. A Sunrun Certified Partner, LGCY has grown to offices in 17 states with headquarters in Lehi, Utah. For more information visit https://www.lgcypower.com/.