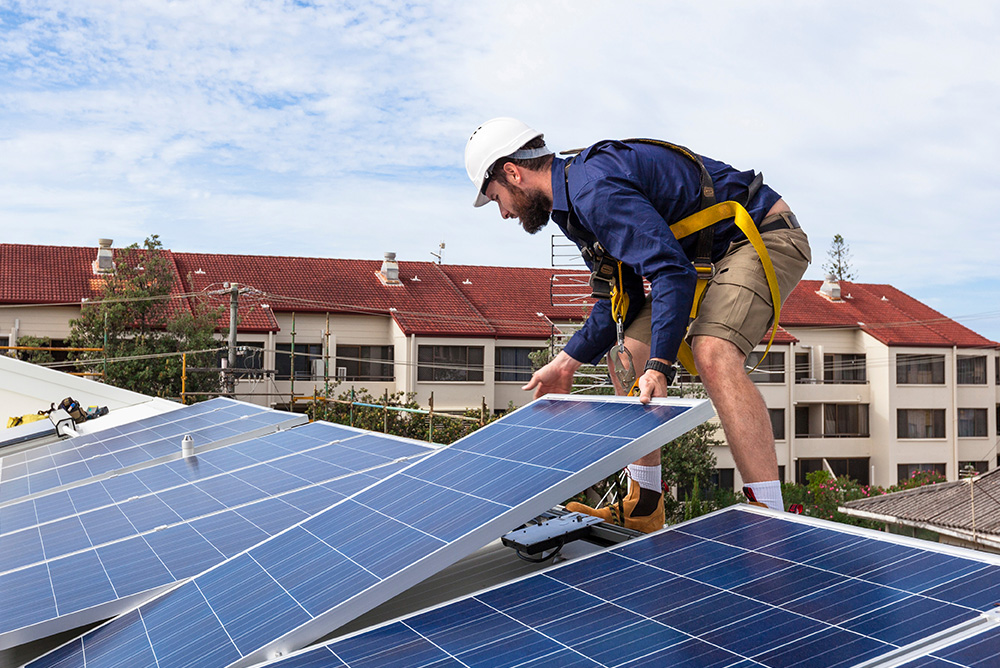 Installing solar panels for your home helps you do your part to protect our environment while also saving money. There are plenty of positives when it comes to residential solar installations, but there are still several factors to consider before you make your purchase.
Residential Solar Maintenance Requirements
Our customers often ask, "Are solar panels low maintenance?" The issue of solar panel maintenance can be a hassle, and failing to take care of solar panel upkeep can shorten the life cycle of your solar system. In this article, we'll discuss all the relevant details of residential solar panel maintenance requirements.
Keep Your Solar Panels Clean For Maximum Output
To maximize your solar system's output and extend its life cycle, you'll need to keep your solar panels clean. A dirty solar panel can decrease the efficiency of your solar system, whether it's due to dirt, leaves, pollen, animal droppings, or other foreign objects. In addition, if you install your solar panels in a desert climate — like in Arizona or Southern California, where residential solar installations are extremely popular — you might discover that your panels regularly accumulate a layer of dust and sand.
The best and simplest way to deal with dirty solar panels is to wash them off with water. If you can spray them off from ground level, that's always the safest option. If you need to go up on your roof to clean your panels, make sure to take every possible safety precaution — or hire a cleaning service to take care of solar panel maintenance on your behalf.
Snow accumulation is another common solar panel maintenance issue for those of you in colder climates. It's quite difficult to remove snow from your roof from ground level, so you'll likely need to brush or sweep your solar panels clear from the roof. Again, if you're going to tackle this solar panel upkeep on your own, be extremely cautious to avoid injury.
It's important to note that you should never spray your solar panels with hot water under any circumstances. Especially in the winter, when the tempered glass in your solar panels cools down, spraying hot water on your panels could cause them to crack, opening the door to far more serious maintenance requirements.
Solar Panel Maintenance Costs
If you're wondering about hiring someone to clean your solar system for you, we should probably discuss solar panel maintenance costs. If you purchased your residential solar installation with a power purchase agreement (PPA), or you're leasing your panels from a solar provider, maintenance may be included in your contract.
For everyone else, the costs vary depending on where you live, how your panels are installed, and how much maintenance is required. In general, you can hire a service to clean your entire residential solar system for roughly $200-$400. However, if there are any issues like corrosion, cracked glass, or loose wiring, you might need to spend a thousand dollars or more. That's why it's so important to stay on top of solar panel maintenance.
Track Solar Power Generation with a Solar System Monitor
Do you find that you need to clean your solar panels more often than you expected? You might be interested in a solar system monitor, which keeps track of how much power your solar panels generate each day. By tracking your system's production with a monitoring device, you can see when performance is starting to slip and take care of solar panel maintenance before it becomes a larger issue.
Regardless of your solar system's specifics, you should schedule a professional cleaning and inspection every year. This helps you keep your solar panels producing energy at a high rate at all times while alerting you in advance to any potential problems affecting the performance of your system.
For more information about solar panel maintenance requirements, get in touch with our LGCY Power Energy Consultants. Our expert team members can explain all of the finer details of residential solar panel maintenance, giving you the information you need to maintain your panels and keep them operating at peak performance levels.