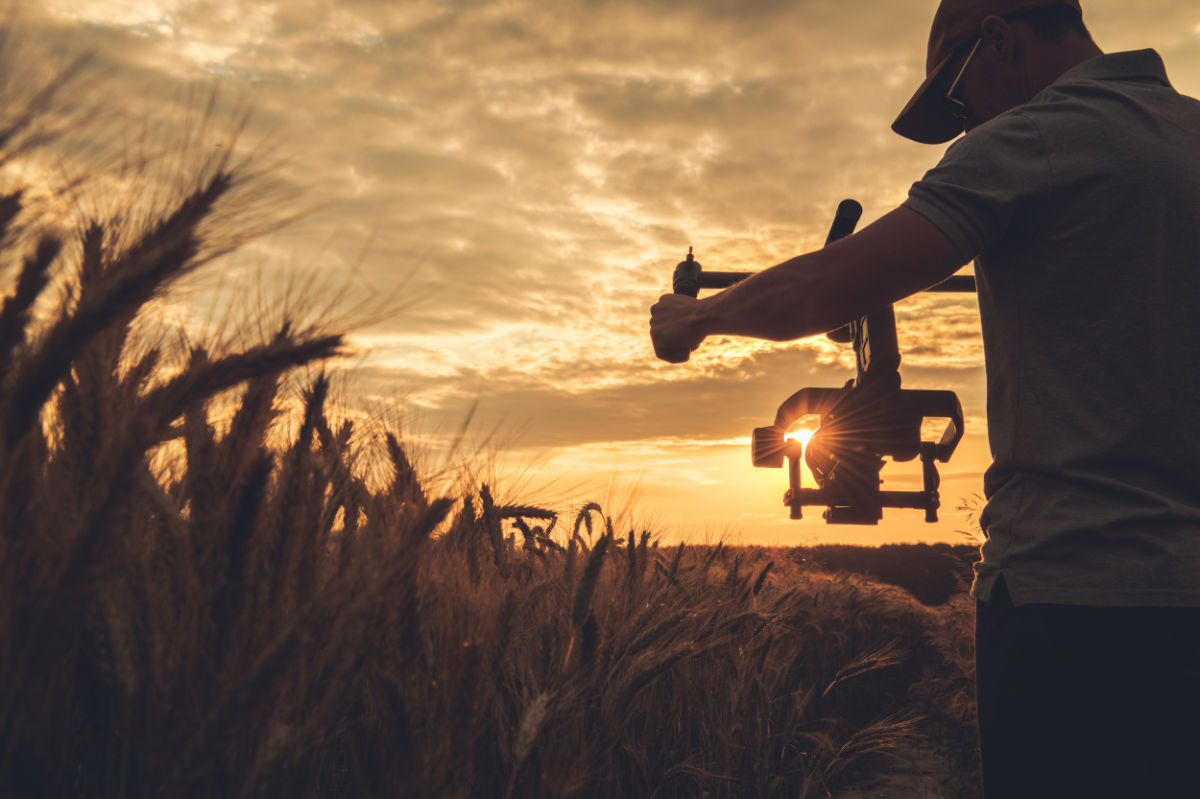 Getting to Know LGCY's Videographer – Pierce Tews
 Here at LGCY, we've seen massive growth recently in our multimedia marketing department, and one huge reason for that is the work of our videographer, Pierce Tews. Pierce has been with us for about 6 months and has been a vital member of our team since day one. I sat down with him to learn more about his creative process and how he does the job he does.
Q: What do you do for LGCY?
A: I make videos of any sorts. I make marketing videos to promote the company, recruiting videos to get more sales reps, training videos… any kind of content that has to do with videography.
Q: How did you get into videography?
A: I have always had an interest for videos since I was a kid. When I was younger, my mom had a little video camera that I would take and film stuff. I would always think, "Oh that's cool!" and so ever since I've tried to capture what inspires me on video.
Q: What does your work say about you?
A: I would hope that my work would say that I'm creative, passionate about what I do, that I take my time, that I don't cut corners, and that I have a unique style. Most of all, I'd hope that it would say that I capture emotion in true moments that happen in life.
Q: Where do you fit in to LGCY's mission?
A: I think everyone at some point in their life has watched a video that inspired them or moved them to change something, do something, or be something. LGCY's mission is to become the best version of yourself, and I think my team and I have created a lot of videos that have inspired people to do better or have reminded of times in their careers or lives that they were living the way they wanted to be. The videos we create are reminders or inspiration to be the best version of yourself.
Q: What does a typical day look like for you?
A: There really is no typical day. It could be one of two types of days. One, I could be at an event or travelling to cover something, which includes a day full of filming… or I'm at the office, putting together the videos.
Q: What are your hobbies outside videography?
A: My favorite thing to do is to go canyoneering. One of my favorite places to go is in Neon Canyon in southern Utah. It's been featured on National Geographic as one of the top 10 adventures in the world. I've done it twice, it's incredible. Other hobbies are rock climbing, skateboarding, and hanging out with my dog.
Q: Who is your hero?
A: My hero is my dog Goldie. She is always so patient and sweet. You could literally do anything in the world to her and she would love you and treat you well. I wish I were like her.
Q: What motivates you?
A: I am motivated by freedom, or the ability to be free. A lot of life is spent doing things we don't like to do or are hard to do, and at the end of our lives, we might feel "I didn't get to do anything that I wanted to." I'm motivated by giving myself opportunities to experience things that I've dreamed of doing and to give my family those same experiences.