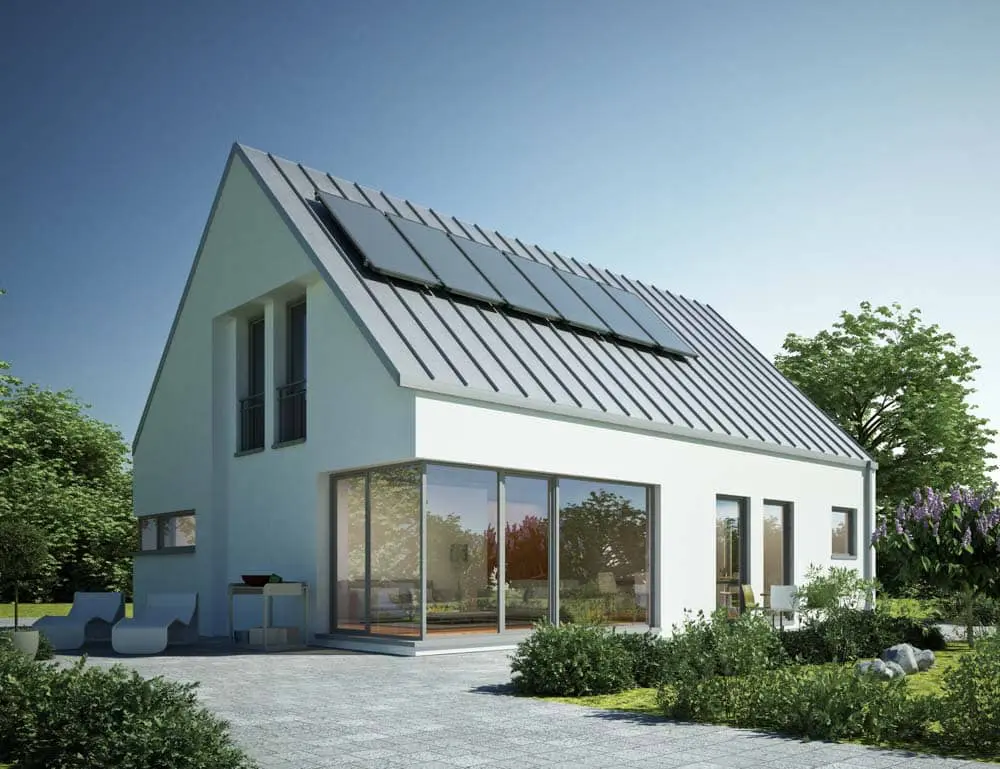 You've decided to install a solar energy array for your home, and you're ready to take the next step. This means it's time to find a solar installer who can provide the products and services you want, deliver the customer experience you deserve, and present the financing options you need. One of the most common questions we hear from people in your position is, "How do I find the best solar companies near me?"
As it turns out, the "best solar installers near me" can be hard to identify if you don't have a trusted partner like LGCY Power for your residential solar installation. However, there are some specific requirements you should look for when searching for the "best solar panel companies near me." Let's walk through these requirements one by one and discuss how you can use them to find the right installer for the job.
What to Look for in the "Best Solar Companies Near Me"
Diverse Product Offering
When seeking the best solar panel installers near me, we always recommend choosing a company that offers options when it comes to the solar array elements. Does the installer offer several different types of solar panels, allowing you to choose the best option for your home? Do they offer various brands — Tesla, LG, etc.? Do they offer solar batteries? Do they sell all three common types of solar inverters (string inverters, power optimizers, and microinverters), or just one? We always recommend having options, and that definitely holds true when analyzing the product offerings of various solar installers.
Services Provided
"What services do the best solar companies near me offer?" This is another common question we hear from our customers. The answer is that we always prefer companies that both sell and install solar equipment, therefore allowing homeowners to only work with one company instead of splitting these tasks between two service providers. This ensures that the installer knows all the details of the products they're installing, providing the peace of mind that the job will be completed correctly.
Customer Experience
How do you know you're finding the "best solar installers near me" when it comes to customer satisfaction? We recommend choosing a company that has extensive experience. You should always make sure your chosen installer has certification from the North American Board of Certified Energy Practitioners (NABCEP). The NABCEP only provides accreditation for solar installers who pass a rigorous training program and meet or exceed national standards for installers.
Solar Installation Warranties
You should also focus on companies that back up their services with strong warranties. Your solar panel manufacturer will provide both performance and equipment guarantees, ensuring your system remains highly functional for at least a decade or more. That said, a vital element of finding the best solar panel companies near me is choosing an installer that offers a workmanship warranty. This will ensure that your installer stands by their work and is ready to address any problems that may arise in the future.
Financing Plans
There are three main options for financing a residential solar installation. You can buy the whole thing with cash, use a solar loan, or enter into a solar lease (also known as a power purchase agreement). Solar loans and leases are quite similar, with the exception being that you own your solar array with a solar loan, while a solar lease has you renting the system. All three options have their pros and cons. If you have truly found the "best solar companies near me," they will offer all three types of financing plans, giving you the options you need for your financial situation.
Area of Service
Are the best solar installers near me smaller local companies or large national installers? Each option has its advantages and disadvantages. A local company may have greater expertise regarding the incentives available and permits required in your area. However, a major national installer will have loads of experience and may offer lower rates due to purchasing solar components wholesale. This is where LGCY Power comes in — we partner with hundreds of local solar installers to make sure you get the regional expertise you need while still enjoying the benefits of a major national company.
Solar Brands Offered
The best solar installers near me typically offer more than one brand of solar panel. There are many differences between various solar panel manufacturers. Some provide premium products, while others sell value-oriented solar panels. There can be dramatic variations in quality between different models produced by the same company as well. Whether you prefer Panasonic, LG, Tesla, SunPower, Canadian Solar, or another popular brand, it's nice to have a variety of brands to choose from.
Final Thoughts About the Best Solar Installers Near Me
"How do I determine the best solar installers near me?" As you can see, the answer has several layers and is far from simple. You'll know you've found the right installer for your home when you find a company that offers the products and services you want, provides a great customer experience, and can help you with warranties and financing options.
Here at LGCY Power, we believe we offer homeowners the best of both worlds with our balance of local expertise and nationwide experience. Give one of our representatives a call today at 855.353.4899 and we'll help you find solutions for any questions you may have. If you're interested in a consultation, we can set up an appointment for one of our reputable local installers to visit your home and analyze its suitability for a solar power installation.