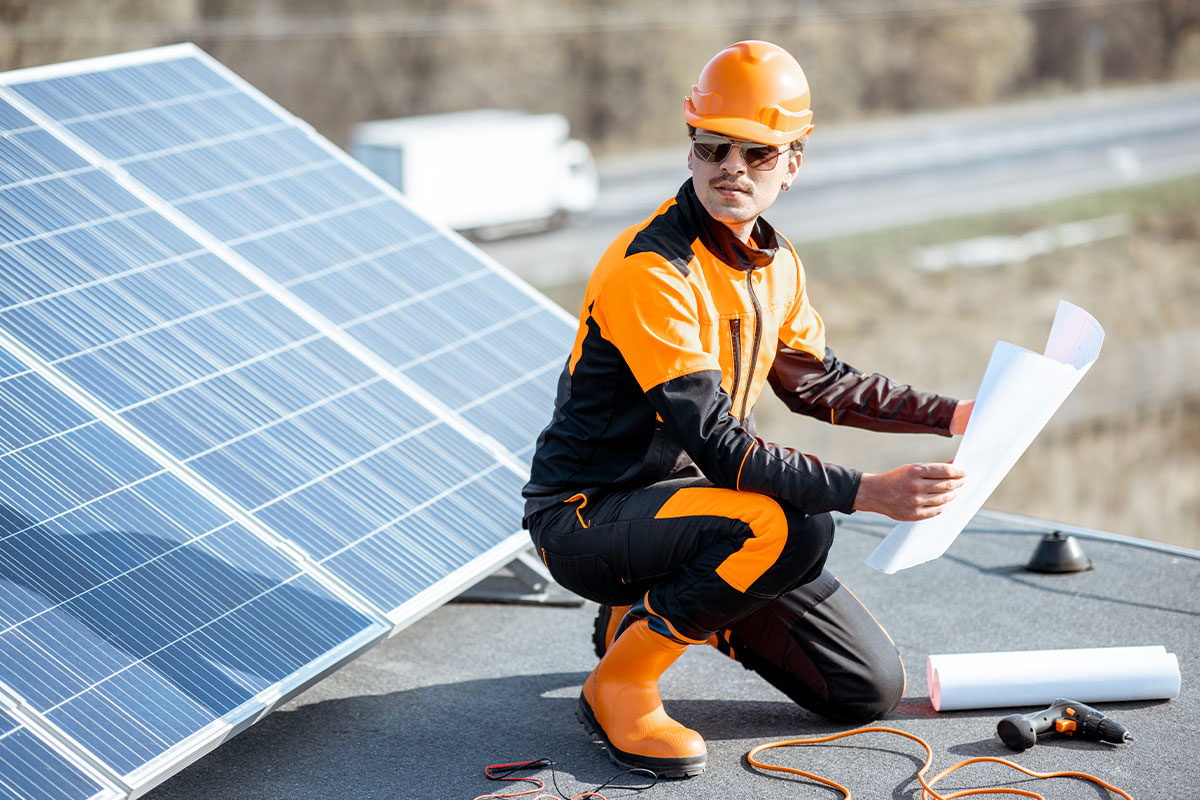 Consultation & Initial Design
The solar panel installation process starts with a visit by one of our friendly energy consultants – in-person or virtually – to evaluate your needs and potential savings. They will create an initial customized solar system design to fit your home and will factor in considerations such as annual energy usage, roof size, and any shading or obstructions that will reduce solar output.
Once a design is agreed upon and all additional paperwork is gathered and signed, your energy consultant will submit it to a local, reputable solar panel installation company (whom we call a "build partner") to continue the process. Since some locations have multiple build partners, your energy consultant will help identify who has the best solar panel installation cost, timing, and equipment selection.
Home Evaluation & Permitting
Our build partners will gather everything submitted by your energy consultant, including the initial design, contract, photos of your roof and your electrical panel, and any other documents needed to get everything ready for installation. Their teams will draft engineering plans and submit permits for approval to your local city or county authority, as well as your utility. They will also order and prepare parts and equipment for installation day.
In some cases, an additional home evaluation called a site survey may be needed before plans are finalized. This is to ensure the initial design fits on your roof, meets all applicable codes and regulations, and provides the best coverage. If their engineers determine major changes need to be made before final plans are drawn and permits submitted, you will be notified and asked to approve the changes.
Installation & Inspection
Once all plans and permits are approved, the build partner will reach out to you to schedule an installation date. In most cases, this will take a day and may require you to be home during the process. If any pre-installation work is needed, such as roofing upgrades, this will take place before any solar panels or equipment is installed on your home.
After the equipment is physically installed and any necessary electrical upgrades are done, an inspector from your city or county will need to visit your home, inspect the system, and give their approval before final paperwork can be submitted to the utility.
Utility Connection & Activation
When inspection passes and is approved, the build partner will work with the utility to get your new system connected to the grid. This includes another inspection by the utility and the installation of a net energy meter to keep track of energy generated by your new system.
Once the utility has given final approval and tied your new system into theirs, your system can now be activated!