Thank You!
LGCY Power has received your inquiry! Your local LGCY Solar Consultant will be contacting you by phone and email within a few hours. In the meantime, if you have additional questions, please call us directly at 1-866-566-2650.
By taking the first step in scheduling a consultation, you are well on your way to converting your home to fully utilize solar power. LGCY Power is committed to ensuring the process is seamless, transparent, and efficient. Should you have any questions, at any time during the consultation, installation, or activation process – please call or email us! We're here to help you make the most of solar energy in your community.
Below you will find a selection of Knowledge Guides and answers to Common Questions which addresses everything from the basics of converting to solar, what it costs to go solar, and what you can expect once your home is converted.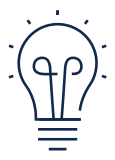 We've got answers! Our Knowledge guides provide the foundation you need to make a smart decision about going solar. Find answers to common questions in our database. After all, education is the key to success.
This is where you should start if you're considering going solar and want to learn about the process, the costs, designing a residential solar system, and choosing a company that's right for you.
We have an extensive database of answers to common questions. All of our answers are provided by industry experts and customers who have been through the solar selection and installation process.
This Month In Solar: September 2021
In the first quarter of 2021, America made the investment of inserting 5 GWdc (gigawatts, direct current) of solar capacity throughout the nation. To put that into perspective, that is enough energy to supply roughly 18.6 million American homes with power. Annually, hundreds of thousands of panels are installed across
LGCY Power is making a difference not just with solar and clean, renewable energy, but in other ways. In fact, the folks at LGCY Power

LGCY Power Awarded as on of the upcoming companies

LGCY Power Awarded as on of the upcoming companies

LGCY Power Awarded as on of the upcoming companies

LGCY Power Awarded as on of the upcoming companies