Why Solar for Tempe?
Close to 4% of all US electricity today is generated from solar power. While this percentage may seem small, it is more than 80 times its share from just a decade ago, highlighting the enormous strides that the solar industry has taken in recent years. In 2021, for example, a new solar project was completed every 60 seconds.
The amount of solar capacity installed in the US to date has surpassed 121 gigawatts and a further 300 gigawatts are expected to be installed over the next 10 years. By 2030, 13% of homes in the US are expected to have installed a solar panel system.
Go Solar In Tempe, Arizona
If you are interested in solar panels, we will share information on everything you need to know about solar energy in Tempe, Arizona. This includes the benefits of switching to solar, the installation process, the cost, available tax incentives, and why your premier choice is LGCY Power.
The good news is that homes in Tempe are perfectly suited to reap the benefits of solar energy, thanks in large part to its sunny climate. There are an average of 300 sunny days per year in Tempe, which is considerably more than the national average of 205 days.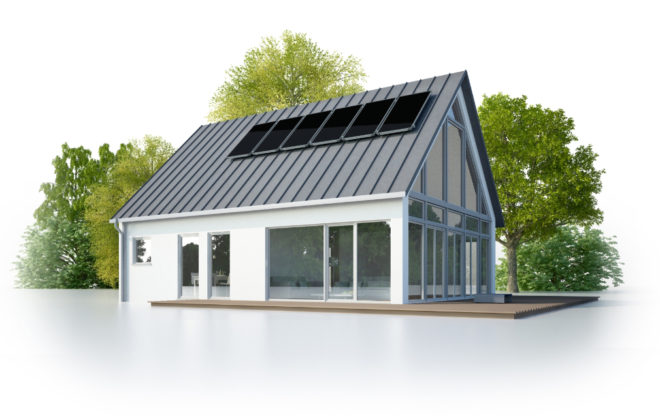 Guard against power outages
Generate power in any weather
High efficiency, black-on-black, beautiful solar panels
Let's Get Started
LGCY Power is the industry leader in smart, affordable energy solutions.
Solar for Any Budget
Complete a Quick Form and a Representative Will be in Touch With Pricing.
Tempe Stats That Will Make You Want Solar
There are a host of excellent reasons why homeowners in Tempe should make the switch to solar energy. Here, we will highlight 4 of the key benefits of solar panel installation. These benefits are both for homeowners and the environment as a whole.
$264
Average
electric bill
7th
City in the nation
with most solar system
$20k
Potential increase in
home value with solar
Save On Electricity Bills
For most homeowners, the primary benefit of installing solar panels is the potential to save tens of thousands of dollars on their electricity bills. Over the course of several decades, a solar panel system can significantly reduce a homeowner's monthly energy bills or even completely wipe them out.
Let's focus on Maricopa County to give an example of the kind of savings that homeowners switching to solar energy could make. Over 25 years, the net profit for a household that installs a 6.1 kW solar system (with an average utility bill of $217) is estimated at between $27,000 and $33,000. The net profit refers to the savings minus the initial cost of the solar system.
It's worth mentioning here that, while 25 years is often cited as the lifespan of a solar panel system, homeowners can continue to save on their electricity bills for upwards of 40 to 50 years.
Generally, after 25 years the degradation of the solar system becomes noticeable, meaning the power output will be lower. However, with proper care, solar panels will still be able to effectively generate electricity even after a quarter of a century.
Increase Property Value
According to property site Zillow, homes with solar panels sell for 4.1% more than comparable homes without solar panels. In the US, this translates to an additional $9,200 for a median-valued home. Clearly, solar panels are seen as an attractive feature for prospective home buyers.
The Office of Energy Efficiency & Renewable Energy reports that solar panels are viewed as a home upgrade, similar to a finished basement or a renovated kitchen. You might not have any immediate plans to sell your property, but it's good to know, especially given the long lifespan of solar panels.
Protect the Environment
Of course, another undoubted benefit of switching to solar energy is that it protects the environment. Solar panels do not create any greenhouse gases when generating electricity, which is in stark contrast to fossil fuels such as oil and coal.
Solar panel systems in the US help to reduce carbon emissions by 136 million metric tons annually. If you are interested in playing your role in protecting the plant and reducing your carbon footprint, switching to solar panels is the best decision you can make.
Some of the environmental benefits of switching to this clean energy form include:
Reduce air pollution

Reduce water usage

Power new technologies (such as electric vehicles)

Reduce our dependence on harmful fossil fuels
In 2021, solar accounted for close to half (46%) of all new generating capacity in the US, highlighting the steady work being made in reducing our collective dependence on other energy sources. 
Power New Technologies
As noted above, solar panels can be used to power other clean technologies such as electric vehicles. Over the coming years, it is anticipated that combustion-engine vehicles will be gradually phased out in place of electric vehicles.
Electric vehicles are touted as being a far cleaner and environmentally-friendly option. While this is true in one sense, it is only the case if clean energy is used to charge their batteries. Many people today continue to use electricity generated from burning fossil fuels to power electric vehicles.
Charging electric vehicles using solar energy is not only good for the environment, but it is also good for your pocket. Using solar panels to charge electric vehicles is more affordable than using grid electricity or public charging stations.
Solar Financing Options in Tempe
There are a host of excellent reasons why homeowners in Tempe should make the switch to solar energy. Here, we will highlight 4 of the key benefits of solar panel installation. These benefits are both for homeowners and the environment as a whole.
Cash Purchase
Purchasing a solar power system in cash provides the most opportunities for returns on investment (ROI). Not only will you own your solar power grid, but you can also begin reaping the benefits of state and federal incentives right away.
But, cash purchases are only possible if you've saved enough or have a nice windfall coming through. The reality of the matter is that not everybody who wants solar has the money to buy their solar panel system outright. However, they have other viable options.
Solar Loans
Solar loans work similarly to other loans you're familiar with like car and student loans. You'll acquire solar loans from a credit union or bank as normal. Though interest rates vary between financiers, solar loans often come with a $0 downpayment. Like with cash purchases, since you own the solar power system, you may benefit from incentives.
Solar Power Purchase Agreement
You may also refer to solar PPAs as solar leases. These are among some of the most popular ways to finance your solar switch because they're low maintenance. Everything regarding your solar energy system including maintenance and repairs is handled by the solar installation company that's providing the financing.
Similar to a loan, you can acquire a solar PPA for $0 down. However, the solar installation company will own the solar power system instead of you. While convenient, the downside to PPAs is that you are no longer eligible for state or federal solar tax incentives.
The Process of Going Solar in Tempe
Your best option for making the switch to solar energy in Tempe, AZ, is to partner with LGCY Power. We are recognized as the top-rated solar power company in the US and are committed to helping our clients reap the many benefits of solar energy.
The first step in the process of going solar in Tempe is to contact our expert team. One of our Energy Consultants will then pay you a visit to discuss the process in person and answer any questions that you may have.
After this, we will coordinate with a site surveyor. They will inspect your home's roof and gauge the compatibility of your existing electrical system for our solar plan. Once this step has been completed, we will be able to start mapping out the rest of your solar panel project.
At this stage, we will help you to determine the most appropriate solar system size for your home. We will look at different factors here, such as the size of your property, the number of occupants, and current electricity usage.
As we have partnered with the best residential solar panel companies in the industry, you can rest assured that the solar installation phase will be easy and fast. As soon as your solar system has been installed, you will be able to start saving.
The Costs of Solar Panels in Tempe, AZ
In the past decade, we have seen the upfront cost of switching to solar energy fall dramatically. In fact, the cost of installing solar panels has decreased by more than 60% in the last decade.
To determine the cost of installing solar panels, there are a number of specific factors that must be considered. These include:
The size of your property
Your property's specific location
Your property's current energy usage/bills
Your choice of solar panel manufacturer
There is double good news for residents of Arizona in the form of both federal and state tax credits. For the rest of 2022, the federal solar tax credit will stand at 26%.
The Arizona solar tax credit is worth 25% of the total system cost (up to a maximum of $1,000) to be used toward State income taxes. With these available incentives, it's easy to see why the state ranks 5th in the US by cumulative solar capacity.
Solar Installation Company Southern
California: The Process
Solar installation is easier than you think. You can start the solar installation process in a few simple steps: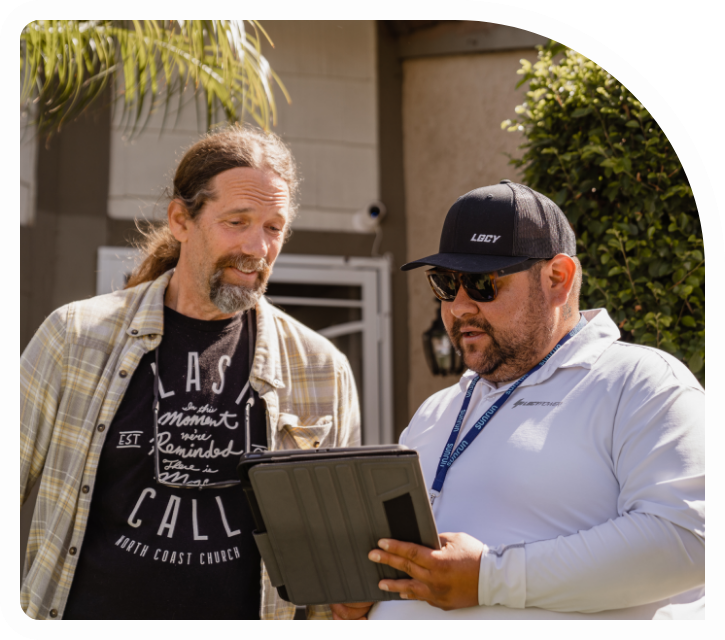 Why Choose LGCY Power
to Go Solar
If you are looking for solar panel installers near me in Tempe, Arizona, look no further than LGCY Power. Over the years, we have worked with thousands of homeowners across the US to significantly lower their energy bills. Our focus is on always providing an extraordinary customer experience and helping homeowners get the most out of switching to solar energy.
To get started with the process of installing solar panels in Tempe, AZ, simply contact our friendly and professional team today. Contact us today to schedule a consultation without any commitment or obligation. We look forward to speaking with you.